Meet the newest member of our Family. We adopted Nick on 12/21/01. He joins Ivy, who will be 3 on May 1st, 2002! Nick's 2 brothers and 1 of his sisters have been ADOPTED! His other 2 sisters are still available at North East Rottweiler Rescue. See link at bottom of page.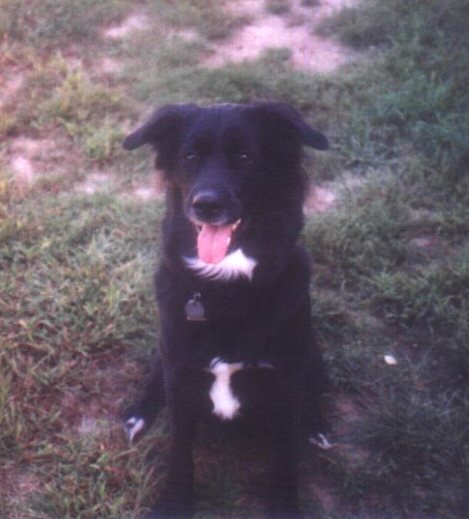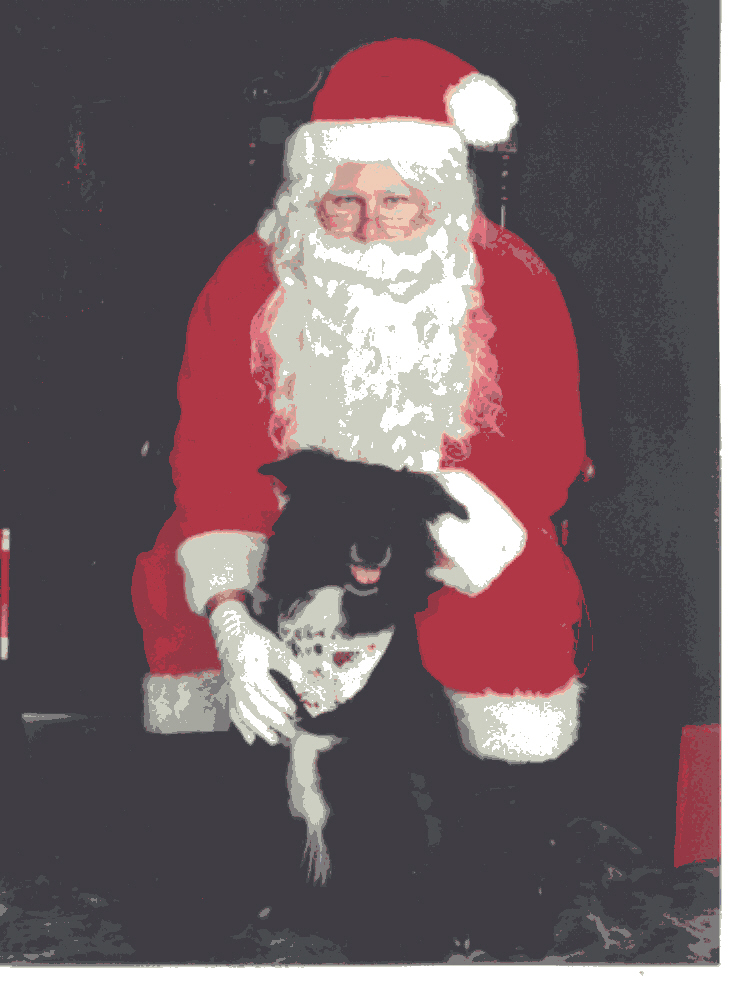 Find Affordable Spay/Neuter Info at SpayUsa. 1-800-248-SPAY
DON'T be part of the Problem! Spay and Neuter your Animals!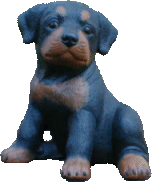 Are you interested in helping out, BUT you cannot adopt an animal at this time? PLEASE Consider sending a donation to an animal rescue. We DO NOT Get paid for this work. The rescues survive on donations and state grants. But with the veterinarian expenses and food bills for the animals it can be costly.
Please help out however you can. EVERY DOLLAR COUNTS!
These rescues need your help:
The Four Paws Rescue has set up a page on how you can help.
The Second Chance Animal Shelter is in the process of building their rescue center. Follow the link to see how you can help out!
The Sterling Animal Shelter is one of the many rescues that saves dogs in kill shelters. They rescue from Virginia and also are involved in the "SATO" Program, which rescues dogs from Puerto Rico. Any Donations made to them will help with these efforts.
The North East Rottweiler Rescue (NERR) is run by volunteers only. These dogs are all kept in their volunteer Foster homes. They need more homes, but donations are also needed to help with the costs of vet bills, etc.



Four Paws WildLife Rescue Center (FPWRC)
PAWSAVERS - North of Boston Animal Rescue
North East Rottweiler Rescue & Referral
Southern States Rottweiler Rescue, Inc.
Links to All Rottweiler Rescues in North America
Petfinder - Adopt a Homeless Pet
Labrador Retriever Rescue, Inc.
Fluffy.Net - No Kill Shelter Directory
PAWS - Animal Rescue in Norwalk, CT
The TJ O'Connor Dog Pound, Massachusetts
PuppySites.com Directory of Dog Rescues and Dog Shelters
My Rescue Dogs - Stories and pictures of dogs that were rescued!

Read my Dreambook guestbook!
Sign my Dreambook!

This Page is in Memory of Isaac. He was very loved and is very very missed! It is because of him that we have become interested in Rescuing animals. If we can help just one animal then that was the reason Isaac was brought into our lives. We Love You Isaac, our Big Umph! :)